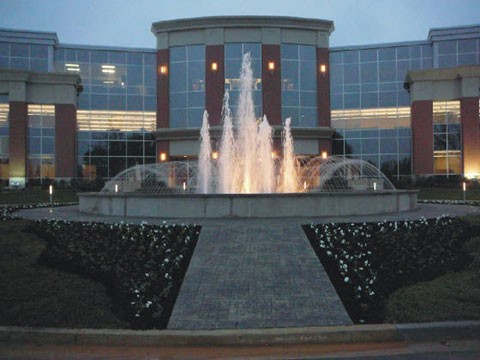 Fountain Spray Rings That Allow Water to Spring Forth and Impress
Fountains are works of art. The water flowing from them creates a calming sound, and their appearance adds beauty to your business area. Due to fountain spray rings, fountains form aesthetically pleasing water effects. If you need fountain equipment, get it from RingTru.
We will provide you with supplies that help you create distinctive fountains. Both standard and custom fountain spray rings are available to meet your specific requests. With our 25 years of experience, you can rest assured that you will receive products that assist you in providing first-rate service to your consumers.
Since our equipment is both durable and versatile, it may be used in various fountains. The fountain spray rings and bars are manufactured using Schedule 80 PVC tubing with a strong wall. We offer quality-constructed brass nozzles that affect your fountain's shape and flow of water. You don't even have to install the equipment yourself since we offer fountain building services and fountain spray ring installation. Our technicians have the skills, expertise, and experience to get the job done efficiently.
Proprietary Heat Shaping (Spray Rings Are Not Pressure Shaped)

Standard Rings Are Equipped With 1/8″ Composite Two-Piece, 30-Degree Adjustable Nozzles

Nozzles Are Drilled, Tapped, and Threaded Into Spray Rings

Standard Nozzle Spacing Is 5" O.C. (Specify More or Fewer Nozzles Desired)

Standard 3/4" Barbed Supply Ports

Standard Silver, Black, or Copper Finish Color

All Sizes Available, and All Diameters Are O.D.

Optional Threaded Legs Available

Optional Hard Supply Ports Available

Optional Additional 1/4", 1/8", 1/16" Composite Nozzles Available

Custom Color Matching Available

Custom Fountain Spray Ring Design and Water Features Available
If you or your company owns a fountain on your property and you need equipment to enhance it, please
get in touch with us
. You won't regret investing in our products because these will improve the functionality of your fountain. In addition to our fountain spray rings, we also manufacture superior-quality wine cask covers.